A freak rainstorm may have scuttled our August show*, but nothing's going to stand in the way of our 10th anniversary show! (Holy crap, a decade worth of Tuesday Funk!? that's amazing!) Join us in the upstairs bar at Hopleaf on Tuesday, Sept. 4 for readings by Juan Martinez, JH Palmer, C. Russell Price, Mare Swallow and former cohost Bill Shunn!
As always, admission is free, but you must be 21 to attend. Doors open at 7pm sharp (be prompt if you want a seat!) and the show will start at 7:30pm. Please RSVP on Facebook -- and don't forget to like our page so you get our announcements right in your stream.
Sponsored by the Chicago Review of Books.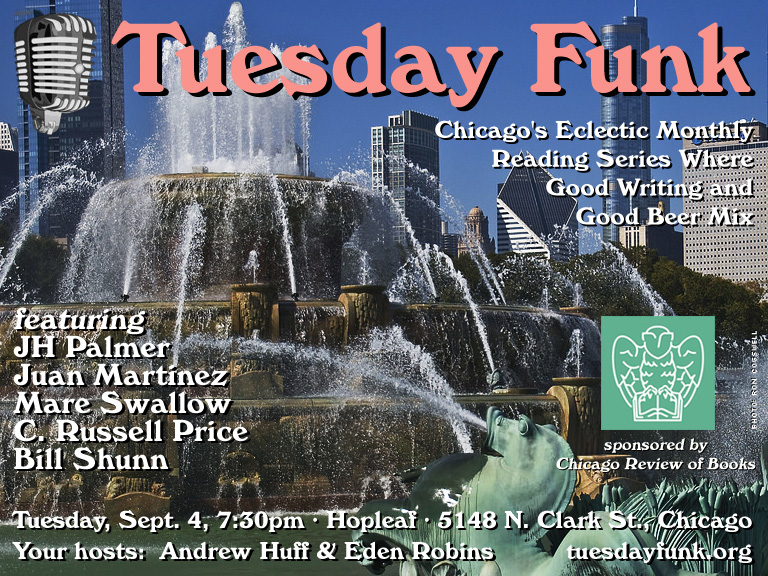 * Oh, we're working to get the readers from our August episode into the calendar at upcoming shows, starting with Mare in this one. Stay tuned for more!