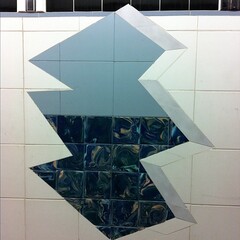 Greetings from standby jury duty. Yes, your humble co-host is doing his civic duty in Rolling Meadows, but it seems unlikely he'll be empaneled owing to that felony conviction way back when that we've sort of hinted around about before. But I digress...
The reviews are in! This week's Tuesday Funk has been called "the best Funk yet," by at least one recurring audience member. Were you there? What did you think? Don't remember much of the evening? Let me refresh your memory.
Returning Funker Cesar Torres started us off with a transcription of a Dia de los Muertos vlog post from Lady Death herself, and more dark, seasonal fiction. Matt Wood brought us a timely public service announcement, in setting forth the proper method for ordering a corned beef sandwich from the men with mustaches at Manny's Deli. And to finish out the first half, Funk veteran Suzanne Clores tantalized us with a section of her memoir about young women abroad in France without much money and without a plan.
After a break for beer and a poem about dogs (or was it?), Laura Stark favored us with a funny and painful memoir about breaking up during the Thanksgiving season. And to bring a widely varied show to a moody close, Funk mainstay J.D. Adamski brought us a dark and stylish tale from the brink of Chicago noir.
But don't worry if you weren't there. We'll be posting video of everyone's performances over the coming days and weeks, so watch this space. And of course Tuesday Funk will be breaking on through again on December 6th with great work from Jody Lynn Nye, Patricia Ann McNair, Hanna Martine, Emile Ferris, and John Klima, and yet another Poem By Bill.  It's our holiday present from us to you, so mark your calendar now!