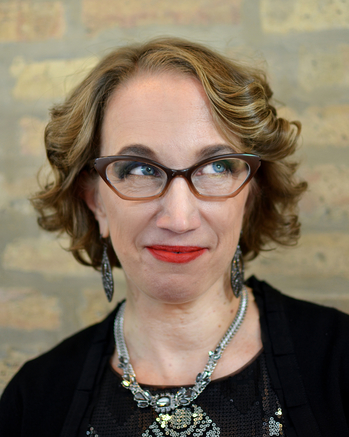 Deborah Siegel
is the author of two books and a pair of boy/girl twins, and the founder of the public voice consultancy, Girl Meets Voice Inc. She's also co-founder of
SheWrites.com
, Senior Facilitator with The OpEd Project, and creator of the Girl w/Pen blog. Currently a Visiting Scholar in Gender and Sexuality Studies at Northwestern University and a lover of all things lake, she's an ex-New Yorker who bailed on academia but never fully left. Her writing has appeared in venues including
The Washington Post
,
The Guardian
, CNN.com,
The Forward
,
Kveller
,
Slate
,
The Huffington Post
,
The American Prospect
,
Ms.
,
More
, and
Psychology Today
. She has been featured on The Today Show, at TEDx, and in the
New York Times
. Deborah is currently obsessed with a multimedia experiment in thinking out loud, and in community, about gender and early childhood. Learn more about her writing, speaking, and coaching at
www.deborahsiegelphd.com
.
Please join Deborah and our other amazing readers on Tuesday, February 7, 2017 in the upstairs bar at Hopleaf. Doors open at 7pm, and the show starts at 7:30. It's free, and 21-and-over. RSVP on Facebook.